A small car was living under a porch. The poor thing was starving and flea covered. After a nice bath she began to recover. Her name is Molly.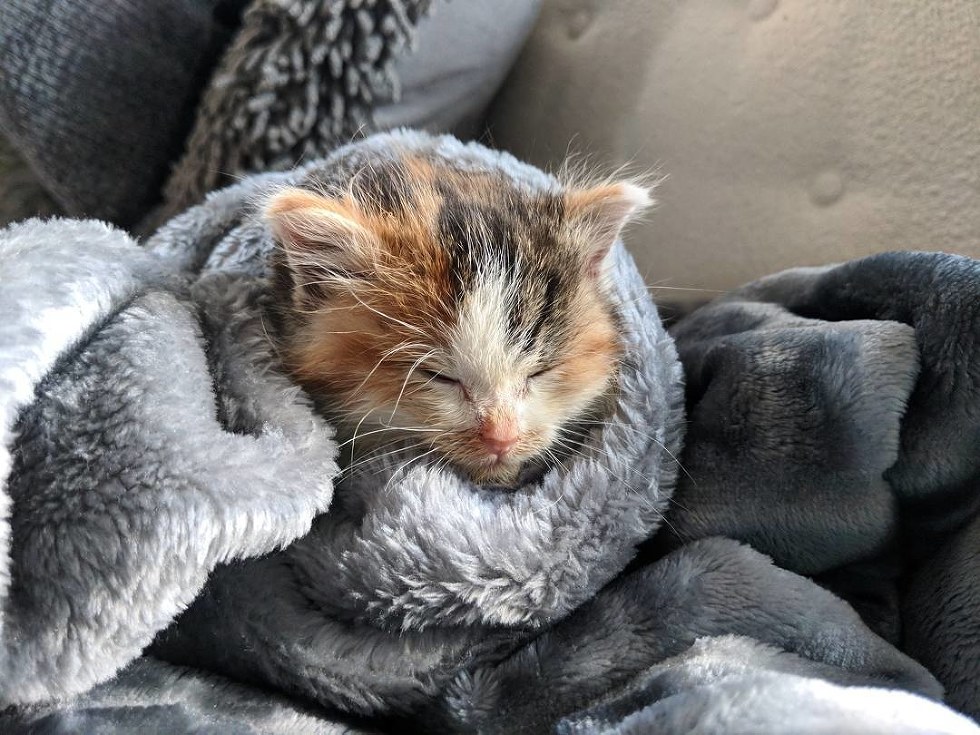 Molly was brought to the Human Society. She was starving and growled at other cats when she ate. She is food aggressive but her foster mom is working on this. The kitten was a little scared of humans but is slowly learning how to trust.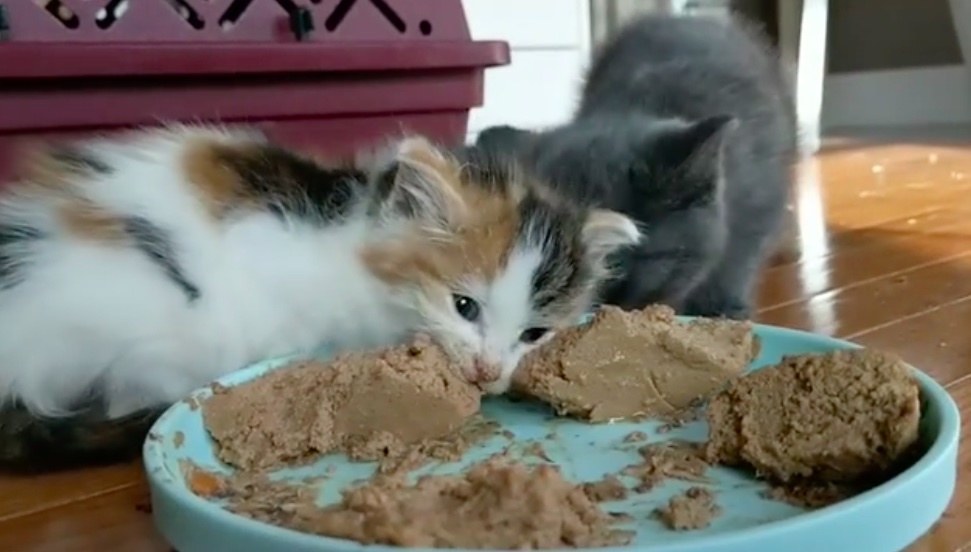 Molly's foster mother gave her a lot of love. She is learning how to snuggle and how to play.
Click for daily cuteness