A man came across a small kitten that was living on his apartment's staircase. He saw that its eyes had not opened at several weeks old. It was not until he discovered later that the kitten was born blind. He started nursing the tiny kitten, ensuring that he had something to consume daily. At the time, the man was not able to take in the kitty as he had five other members of the family he was accommodating.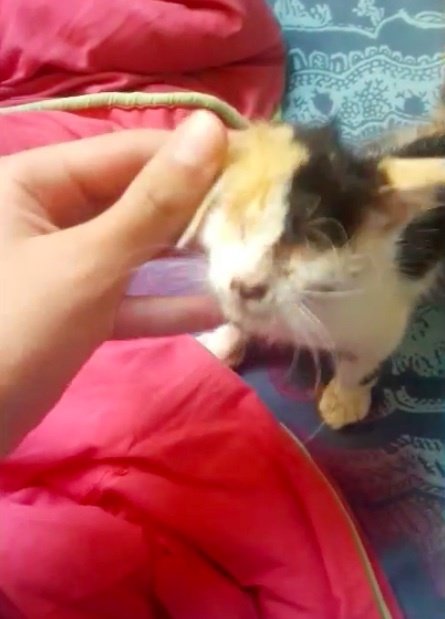 Despite getting bigger, the kitten never opened his eyes. The man assumed the eyes were infected.
He opened the eye sockets to have a look, but nothing was inside. That is when he noticed that the kitten totally blind.
Click for daily cuteness
What do you think?
[mashshare]