A Stray Cat Brings A "Litter" Of Joy To Family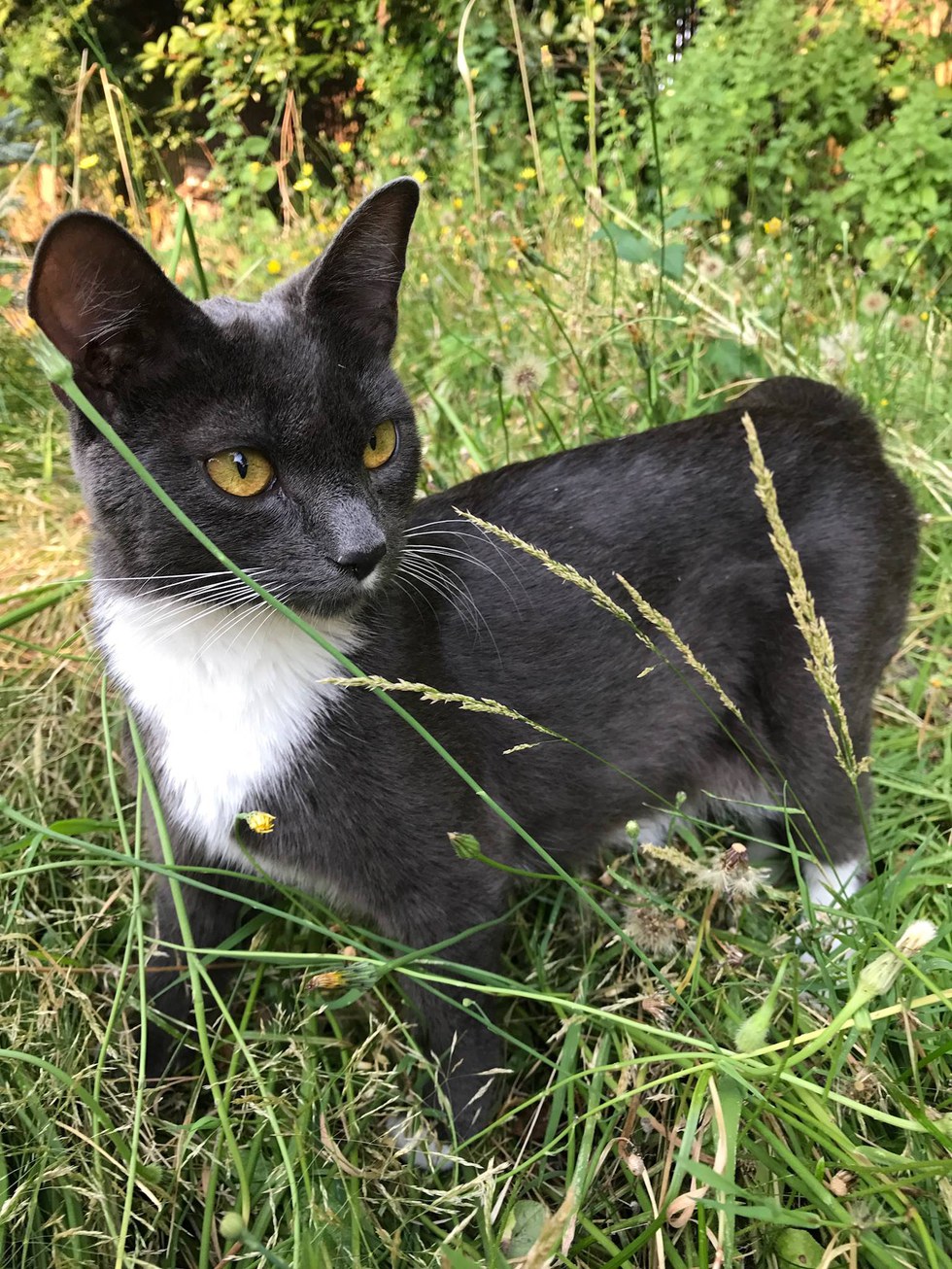 A family begun noticing this gray and white fluffy cat around their house. This cat seemed to have been trying to escape the recent heat wave and scrummaging for food.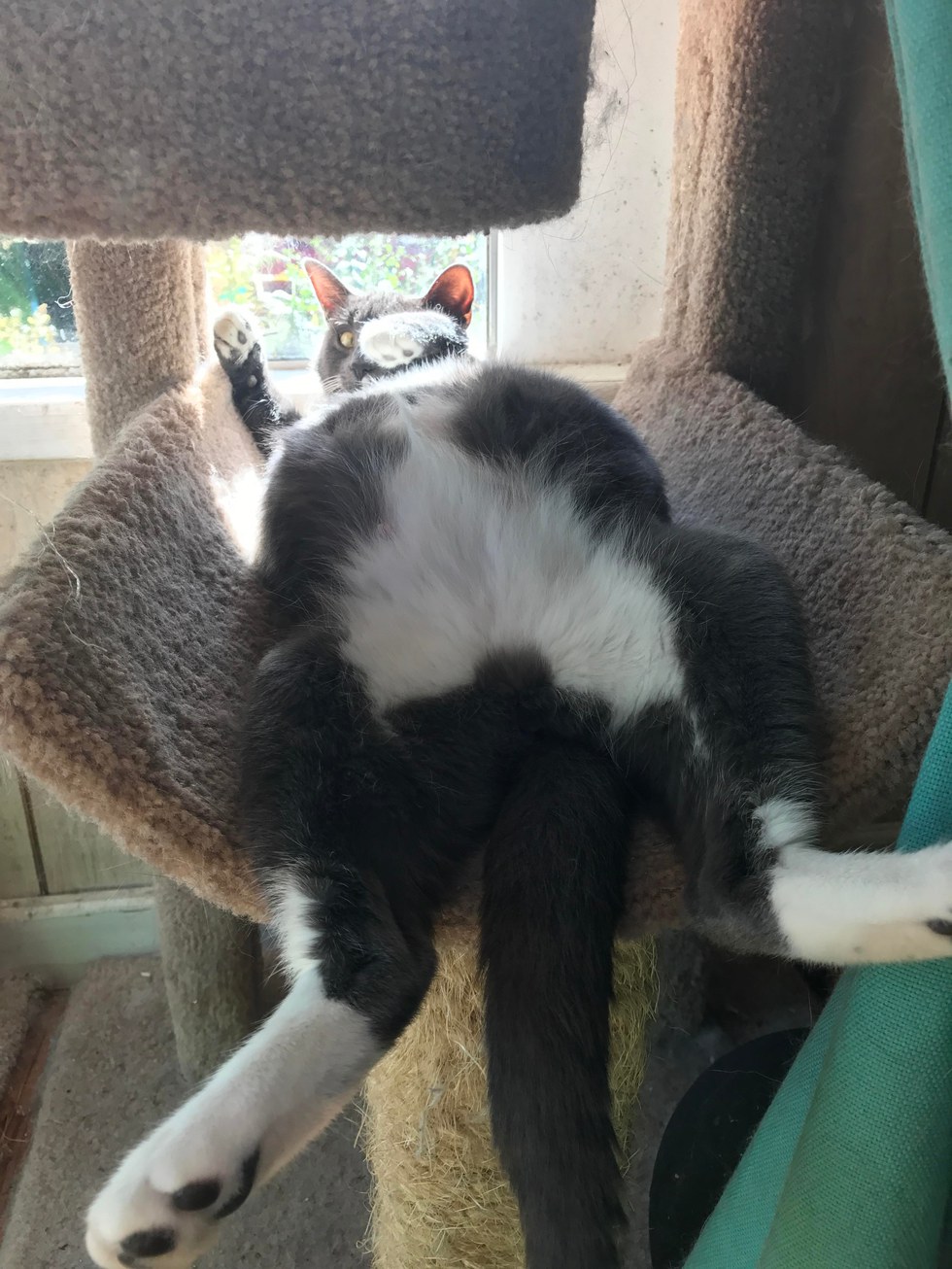 So the family left the door opened, and the cat followed them inside. From then, this cat made itself right at home. And the family had no complaints. They love animals, after all, they had four cats already, a tortoise, and a massive tank full of fish.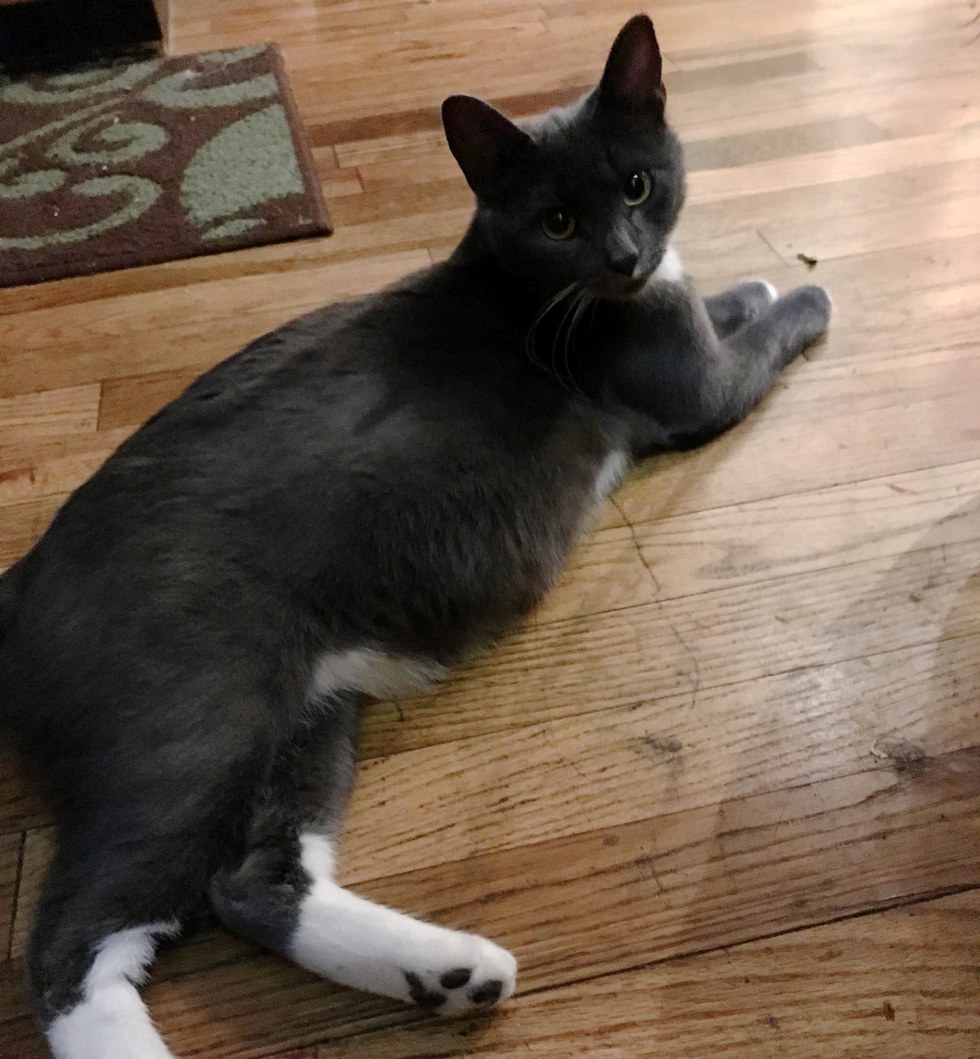 However, being responsible and wanting the same respect they'd hope for if one of their own pets got loose, they waited for someone to claim the cute cat. As time went by, Nobody did. So they took the cat to the local animal shelter, to see if the cat had a microchip in it. To their delight, the cat didn't have a chip inside it.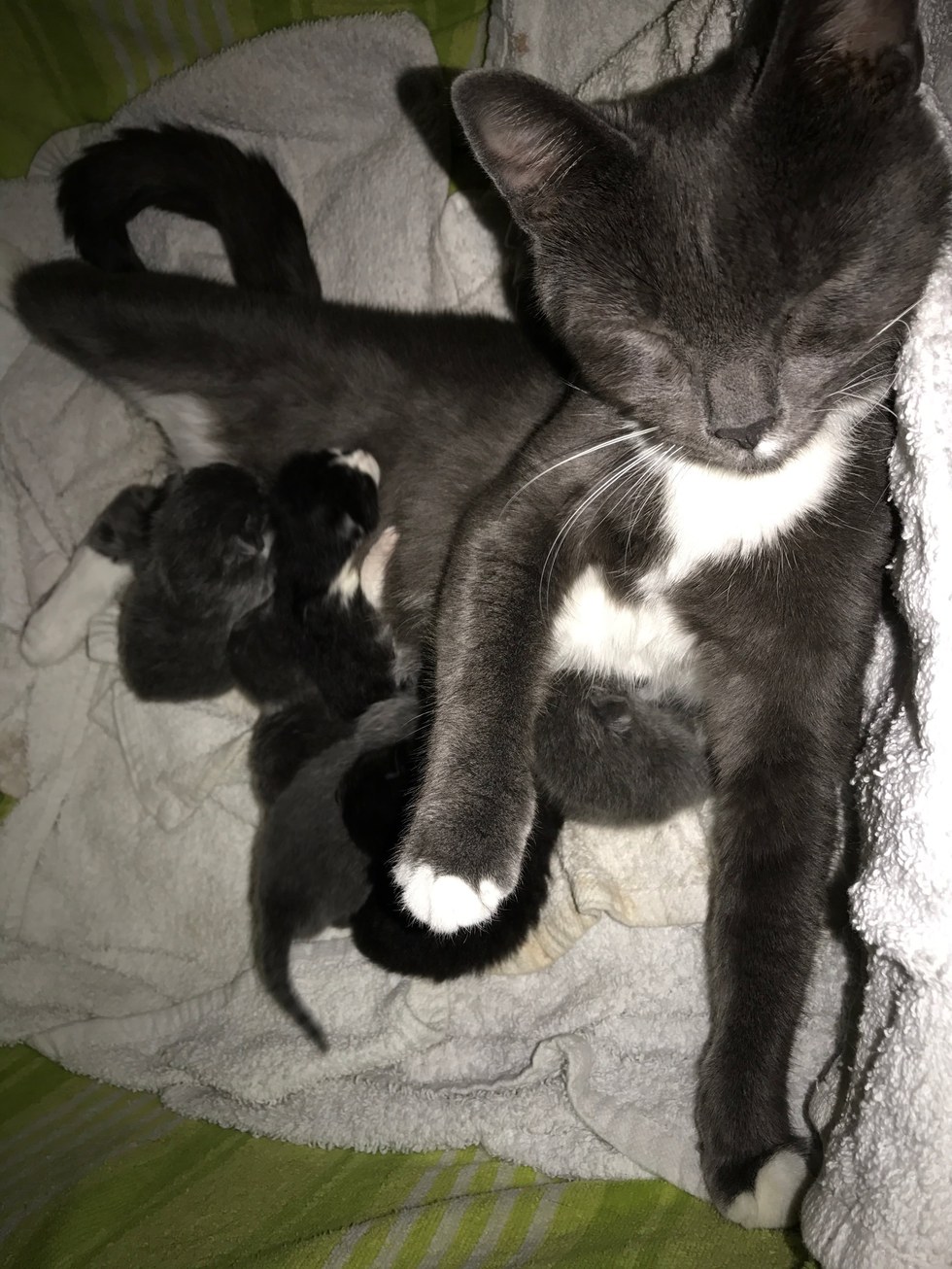 That's when they decided to nurse the cat and take care of her as their own. Everything was great, but the family noticed something different about the cat after a while.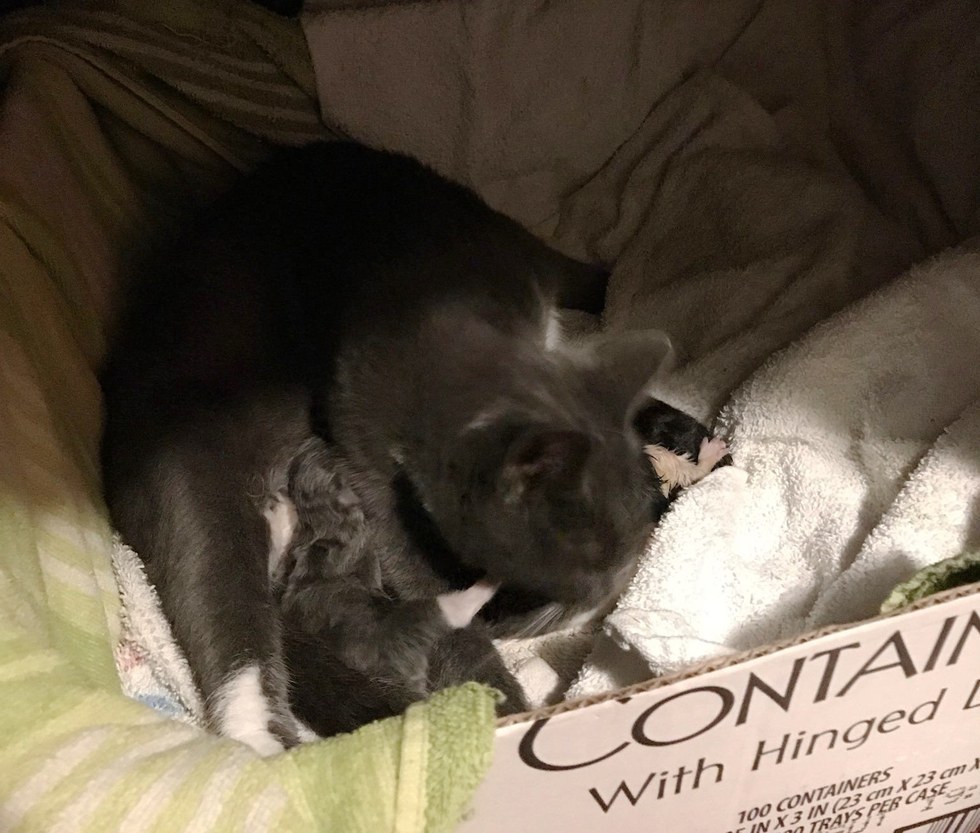 A Pleasant Surprise
The cat's belly got bigger and rounder. So the family took this cat to the animal shelter again. The vet told them the cat was pregnant and most likely with three little fluffy one's inside.
Click for daily cuteness
What do you think?
[mashshare]